The Lance Series, so called for its deadly slender profile, long-casting capabilities and homage to the infamous baitfish. Designed from the ground up to be the ultimate weapon in any angler's arsenal. 
The first lure to incorporate a revolutionary AA Infusion system specifically tailored for Bass, which infuses select amino acids into the lure body and also into the E.V.O. scent that's applied to the lures.
Symmetrical design and a tapering profile combined with the perfect blend of plastic to allow you to reach the fish each and every cast whilst maintaining excellent durability and strike-inducing action.
Months of extensive research and testing  has led to the formulation of a complex matrix of Amino Acids known to trigger feeding behaviour in Bass. This formula is infused in the plastic recipe as well as the scent to give a double layered  sensory assault.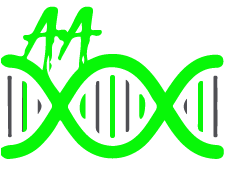 Specially formulated scent loaded with the same Amino Acids found in AA INFUSION, as well as a healthy dose of Essential Oils to give you a sensory edge. 
To cover every situation for the ultimate presentation
The Lance Series is primarily designed to be fished on a weightless rig and proves irresistible to Bass when done so. A straight slow retrieve gives an enticing slalom action. Adding sudden jerks to the rod tip makes it dart erratically from left to right imitating a panicking or wounded baitfish. A dead slow retrieve can often be more effective at instigating a bite, especially at night. If conditions are exceedingly bumpy or windy the Lance Series can also be rigged on a weighted hook to enable the angler to remain in contact with the lure. The recommended hook size for the Lance 150 is 5/0 and 6/0 – 7/0 for the Lance 160, however don't be afraid to experiment with different hook sizes or types
Versatility was one of the key points when designing these lures, enabling them to be fished effectively  in multiple ways. Rigging any of the Lance Series on a jighead can also be a lethal method. A sink and draw technique can be oftentimes be deadly, imitating a fleeing baitfish whilst also covering the water column. Cheburashka heads can prove invaluable, as they allow anglers to switch between a weightless to a weighted rig almost instantly. 
Weightless Rig
Lance 150 on a weightless rig with a 5/0 twistlock hook.
Lance 160 on a weightless rig with a 6/0 twistlock hook.
Weighted Rig
Lance 150 on a 3.5g belly weighted 5/0 hook.
Jighead
Lance 150 on a 7g jighead lethal with a sink and draw retrieve
Cheburashka
Lance 150 on a cheburashka rig with a 5/0 twistlock hook especially effective with a sink and draw retrieve.