The Sabre , an infamous paddletail that needs no introduction. – anglers know.
Coming in 2 sizes the 130 and 150, it's symmetrical front half tapers nicely into a thumping tail offset at 45 degrees to encourage a kick as well as a roll from side to side resulting in a lethal platform for a variety of applications from Weightless to a Jighead, this one will cover all of your bass assaults.
The Sabre incorporates the same revolutionary AA Infusion system specifically tailored for Bass as the Lance, which infuses select amino acids into the lure body and also into the E.V.O. scent that's applied to the lures.
Versatility is key with the Sabre. Whether gently retrieved through some bubblewrack rigged weightless under the dead of night or ripped through some estuarine current on a jighead it will excel regardless of the application.
Months of extensive research and testing  has led to the formulation of a complex matrix of Amino Acids known to trigger feeding behaviour in Bass. This formula is infused in the plastic recipe as well as the scent to give a double layered  sensory assault.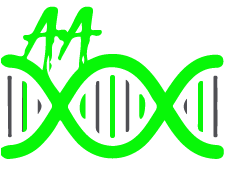 Specially formulated scent loaded with the same Amino Acids found in AA INFUSION, as well as a healthy dose of Essential Oils to give you a sensory edge. 
To cover every situation for the ultimate presentation